Sports Massage & Bodywork in Holly Springs, NC
Our NC Licensed Massage & Bodywork Therapists provide services to fit your needs, from maintaining/improving athletic performance to improved structural function. Drawing from over 15 years of experience, we utilize advanced training to develop a customized treatment plan based on your specific needs.
We believe that your time is valuable & offer full table-time for your sessions. We block breaks between clients, so you'll never need to rush when your session commences. This also allows us to discuss optimal self-care & recommend adjunct therapy to allow you to garner the most benefit. Your treatment is tailored with you in mind! We keep you doing the things you love, performing at your ABSOLUTE BEST!
Our Specialized Massage Services Include:
Injury Rehabilitation/Prevention
Sports Performance Maintenance/Improvement for Athletes (all ages & abilities)
Pain Management
Optimizing Structural Function
COVID NOTICE
We are open with increased measures to mitigate the spread of Covid-19 & other communicable diseases. We will gladly reschedule if you are not feeling well.
Eddie Summers, NCLMBT 5678
Certified Posture & Pain Specialist
Eddie has been practicing massage & bodywork since 2005. He challenges himself to actively keep learning and currently offers a variety of techniques tailored to meet each individual's needs. From sports injuries and rehab to active & passive stretching, he can work with your body to get you feeling like you should again. He works closely with other health care professionals to achieve the best possible results for clients, and has worked with athletes of all ages and levels ranging from youth, amateur runners & triathletes, professional golfers, and both NC State & UNC-Chapel Hill University Football teams.
** EDDIE IS CURRENTLY NOT ACCEPTING NEW CLIENTS THROUGH ONLINE BOOKING **
Mandi Weiser, NCLMBT 19625
Mandi has provided clients with positive outcomes for nearly 15 years. Driven to help clients through therapeutic massage and wellness coaching, she has successfully blended extensive training, techniques, and modalities to a broad client base. Mandi is skilled at anticipating individual needs, works to create a welcoming environment, and understands the importance of communication to help deliver the best experience over the course of treatment.
Mandi is passionate in working with expectant mothers through prenatal massage. Mandi also enjoys working with all levels of athletes – from kids to professional adults – to help with their success and recovery during the training and competition processes.
She graduated from the American Institute of Alternative Medicine, OH at the top of her class and was the first student in the school's history to receive a perfect score on the Science/practical portion of the Board Exam.
She holds certifications in TMJ Therapy, Stretching, Infant and Children Touch Therapy, and Reiki (Levels 1&2). Prior to joining BODY RESTORATION massage & bodywork, Mandi owned her own practice for nearly a decade.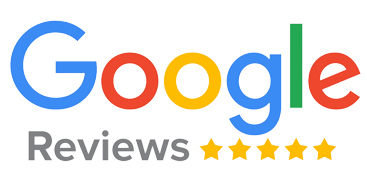 This is the first time I have ever had a massage that I felt like was closer to a treatment. My back, head, neck, and hip pain since having twins... Read More have been awful, but after two massages with Eddie, I feel better than ever. He is extremely professional, thorough, friendly, and AMAZING at what he does. Cannot recommend this business enough.

Elizabeth Pipher


March 8, 2021

Nice quiet space, very clean, and definitely following all Covid protocol so it's easy to relax and enjoy your massage without worry. Eddie was fantastic! My back is always a... Read More mess but he helped immensely and I look forward to making it a monthly routine.

shannon womack


January 30, 2021

Eddie is amazing. I have been seeing Eddie for years. He helped my scar tissue that was built up from a cycling accident. He works on my daughter shoulder injuries... Read More from sport. Very professional.

Andrea Jeske


March 9, 2021

Sounds silly but Eddie has been the answers to my prayers. I have chronic headaches that have been becoming more regular. I have had to take pain medicine for the... Read More last 2 weeks straight, today is the first day I have had to take no medicine for my headache! Not only was the massage fantastic but he was more than willing to rearrange his schedule to fit me in after hearing how much pain I had been in. Thank you so much, Eddie!

Carrie Gebhardt


February 6, 2021
Professional Massage Therapy Located in Holly Springs, NC
We are conveniently located on the 2nd floor of the Town Hall Commons building in downtown Holly Springs, inside the Wellness Chiropractic & Neurofeedback Center (WCNC). Elevator access is available from both levels of the main parking lot.